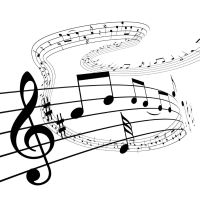 Organisations that have kindly supported Blowzone
The Lions Club of Tavistock
West Devon Borough Council
Flute Cocktail
Organisations that Blowzone has supported
Tavistock and District Chamber of Commerce (Dickensian Evening)

Tavistock Music and Arts Festival (Artists' Market)

Tavistock Muscular Dystrophy Group

Shigamba Schools in the Tabora Region of Tanzania, Africa

Tavistock Youth Cafe Project

Prostate Cancer Relief Fund (HMS Drake)

RSPCA
Links
Blowzone is on Facebook. You don't need to have a Facebook account to view this, just follow the link. All the photos of our past performances are there.
Musicteachers.co.uk
is a free service which aims to support musicians in every aspect of education and performance. We are the leading internet service of its kind in the UK helping thousands of people every week find the right teacher for them.

Sterts Theatre is a unique focal point in the West Country, blending creative arts with the natural landscape surrounding us. Sterts has an open air theatre with an all weather canopy cover and timber seating. The Hall Gallery is open all year round. The box office is on site and the bar and bistro opens on performance nights at 6 pm. Sterts Theatre and Arts Centre is situated on the B3254 at Upton Cross, Nr Liskeard, East Cornwall, PL14 5AZ (Tel: 01579 362382/362962).
Jessica Rance is an oboist and bassoonist, and a musical instrument repairer, specialising in the repair of woodwind instruments. Many Blowzone members go to Jessica for servicing, repairs and for trading and upgrading instruments. Jessica trained on a 3-year course at Newark Technical College in the making and repairing of acoustic instruments. Candidates on the course were required to complete all aspects and prove their ability to play the whole range of woodwind instruments to a reasonable standard before gaining recognition as a qualified repairer. The final test for good workmanship was to make an instrument: Jessica made a clarinet from scratch using basic materials. Jessica worked in a music shop in Hitchin for 3 years before setting up independently from her home in Bedfordshire. She is now based at Thornmoor Forge, Thornmoor Cross, Lifton, Devon.
Lucy Annetts is a musical instrument repairer located in Ivybridge, Devon, near Plymouth. She offers a professional repair service to Woodwind & Brass instruments. All work is undertaken at the workshop in Ivybridge except large dent repair, plating & laquering. Lucy attended the City of Leeds Music College gaining a qualification in Musical Instrument Repairs. After gaining valuable work experience with Boosey & Hawkes at their Edgware Instrument Factory, Lucy worked for Michael White Musical Instruments in Ealing, North London. LA Music was established in 1990.
Mike Nottage http://www.woodwindrepair.co.uk Mike is a musical instrument repairer located in Saltash.
He says,' As a saxophone player and being married to a performing flute player, I am aware of how much care is needed to look after other peoples' instruments. In fact the reason I started in the repair business was due to having one of my own saxophones destroyed when I put it in for a re pad. I enrolled on a training course with a repairer that I respected. During this time I took my own instruments (Saxophones, Clarinet, Flutes) apart and overhauled them before touching any one else's. Amazing how working on your own pride and joy focuses your mind'.
01752 844017 or 07779 063948
This website is hosted by Spaniq.