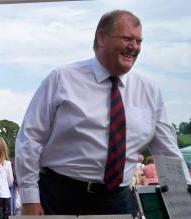 "I am delighted to be the Musical Director of Blowzone. We have continued to build on all the good work that Steve Smith started. We are always happy to welcome new players of all ages and standards, and are pleased to have welcomed more new players this year."
Peter Jones. 2021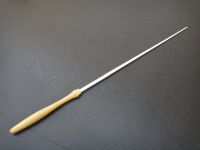 Blowzone
Blowzone Blowzone was founded on 16th September 1999 by Steve Smith, a local music teacher. He wanted to provide the opportunity for brass and woodwind players in the area to play in a group. Playing in a group builds confidence and is a great way to improve skills whilst having fun.
Our musical director
In 2009, Peter Jones took over as musical director. He started his musical career aged 12 in Hartlepool, on the North East coast of England. By the time he was 14, he was playing with the Town Youth Brass Band and Wind Band. The brass band had several tours in Europe and progressed to the National Youth Brass band finals at the Royal Albert Hall. Peter also played with the Northern Junior Wind Band. In 1974 he joined the Army as a junior musician and in 1975 joined the Blues and Royals (Royal Horse Guards), with whom he performed on many Royal Parades including the Trooping of the Colour and the wedding of Prince Charles and Lady Diana Spencer.
During his army service he performed in all of the major concert halls in London and several times on 'Friday night is Music Night', once as a featured performer. While he was attending the Royal Military School of Music, he was fortunate to be taught tuba by Patrick Harold, the then principal tuba player of the RPO and then the LSO. At the end of his course, Peter appeared at the Albert Hall in a televised duet supported by the Phillip Jones Brass ensemble -a real highlight of his career.
Peter has conducted several groups over the years and formed the Devon County Youth Brass Band. He is a full time teacher and trainer of bands including the Stannary Brass Band. He was the brass coach for Devon Sinfonietta, but the group disbanded. He played tuba for the Plymouth Symphony Orchestra for 10 years and tutored lower brass at Dartington Hall. Peter teaches brass and theory in local schools and to all ages privately.